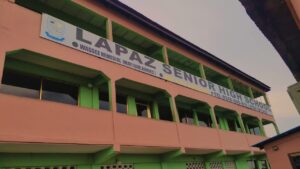 Admissions are now open for first year students who wish to enroll in any of the programmes offered by Lapaz Community Senior High School.
The programmes offered by the school include; General Science, General Arts, Business, Visual Arts and Home Economics.
Guardians/ Parents/ Students can visit our campuses at Lapaz-Nii Boi Junction and Pigfarm Near ARS Church to start the admission process.
ADMISSION PROCESS
1. Pick up an admission form at any of our campuses.
2. Submit the completed form to the School's administration in addition with two passport size photographs and a copy of your JHS result slip.
After a student gains admission, he/she is given the school's official prospectus and a Code of conduct. These books help new students know about the school and all that is required of them.